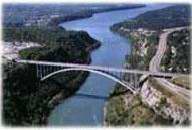 NIAGARA RIVER FISHING GUIDES
CAPT. JEFF DRAPER
3302 Love Rd.
Grand Island NY, 14072
(716) 773-9127


Come fish the mighty Niagara River for some of the best sportfishing in the world. This scenic river which starts at Lake Erie and ends at Lake Ontario, is the place
for some great fishing.
Salmon 35 lbs. plus
Steelhead up to 20 lbs.
Lake Trout up to 25 lbs.
Brown Trout 20 lbs. plus
Smallmouth 6 lbs. plus
Musky up to 35 lbs.
Walleye up to 15 lbs.
May - Oct.
Nov.- May
Sept.- Oct.
Oct.- Nov.
July - Aug.
Best Time To Fish ...
Bass
Trout
Salmon
Musky
Walleye
All our guides and boats meet U.S. Coast Guard requirements for a safe and enjoyable trip.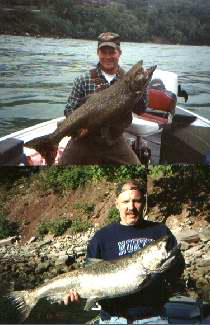 Material Copyright © 2000 CAPT. JEFF DRAPER
Fishing Forum Partner